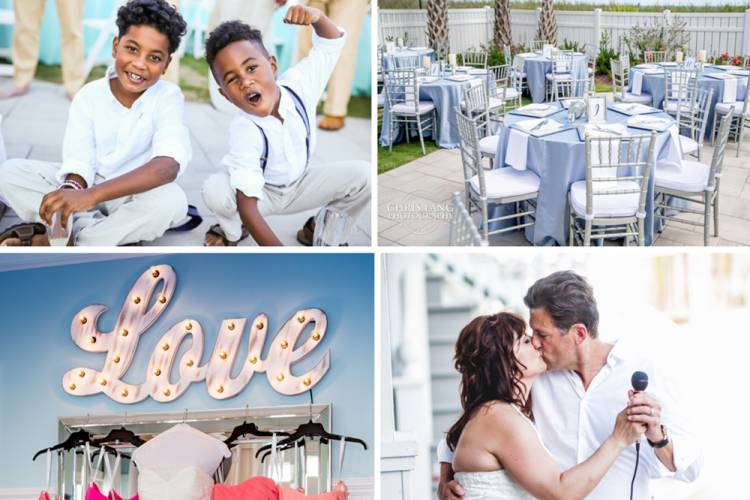 Luxury Lodging by Laura oceanfront vacation rentals sleep 12 to 48 people and are ideal for large family gatherings, weddings, and retreats.  Located in Ocean Isle Beach and Carolina Beach, our properties are furnished in coastal chic decor with desirable amenities like a private pool, luxurious bedding and mattresses, designer kitchens, private walkway to the beach, and offer all the bells and whistles you need for a fabulous beach getaway. Enjoy one of our spectacular oceanfront homes where all your favorite people can gather under one roof to create memories that will last a lifetime. 
We are a small family-owned company, focused on giving you and your family unparalleled personalized attention. We take great pride in every element of our homes and are emotionally invested in the success of your vacation experience. Whether you are planning a family vacation or your dream beach wedding, we are always here for YOU. Come experience our gracious southern hospitality and BOOK WITH US.
"The outdoor decks with Adirondack chairs, the pool,
the comfy beds, the beach access complete with
shower to clean off when returning from the beach -
the open concept - with plenty of room to play cards,
eat meals together - the list goes on!  One our
best family vacations!!"
~Sharon
"Laura's staff was beyond helpful with the planning
and organization along with the recommendations of
vendors. They all truly have the guest best interest in
mind at all times. Knowing what I know now, I would
recommend this type of wedding experience and even
vacation to any and every one. Thank you from the
bottom of our hearts for the most amazing week of
our lives. Lastly, three words of advise...
Just Book It!"
~Carlye
Tell Us How We Can Help You! Contact Luxury Lodging by Laura