Carolina Beach: Outdoor Fun & Relaxation for the Whole Family!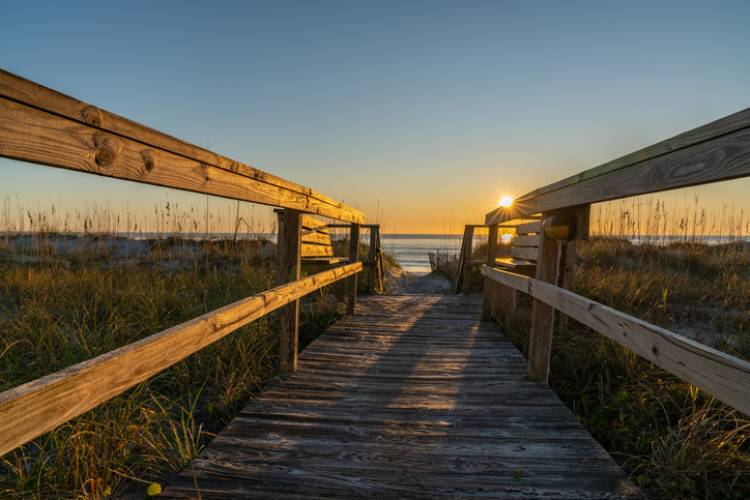 A stay in Carolina Beach invites you to enjoy the gorgeous sandy shorelines, nature trails at a state park, and attractions like the North Carolina Aquarium at Fort Fisher. Start planning your trip to experience beach days, mornings on the golf course, and strolls on the boardwalk with a stay in a Carolina Beach vacation rental! 
Carolina Beach Boardwalk & State Park 
Stroll the North Carolina coast as you explore the Carolina Beach Boardwalk! Home to unique souvenier stores, beachfront restaurants and bars, and even amusement rides and events like firework shows, this boardwalk boasts nostalgic charm. You can even rent a bike to ride along the boardwalk and more trails around the island!  
For more outdoor adventure, the Carolina Beach State Park is a prime destination! The park features 9 miles of trails that you can follow while admiring local plants and animals. The Carolina Beach State Park is also a fishing destination allowing for surfing from the riverbanks, on a deck, and a marina where you can launch a boat out on the water.  
Carolina Beach Attractions & Activities
When you want to take a break from the beach, there is still so much to explore in Carolina Beach. We recommend a vist to the Airlie Gardens. Stroll through the gorgeous gardens, visit the butterfly house, and enjoy annual art exhibit events. Or head to the North Carolina Aquarium at Fort Fisher to learn about life under the sea with creatures on display like otters, eels, sharks, and so many more.  
You can also try something new during your stay in a Carolina Beach vacation rental! The Tony Silvagni Surf School offers SUP surfing lessons and paddleboard lessons for groups and individuals who want to try catching a wave. Or you can enjoy a kayaking tour or rent a skimboard to play in the surf!  
Plan a Carolina Beach Vacation
Book an oceanfront Carolina Beach vacation rental to enjoy the best of life on the Carolina Coast! With spacious properties that can accommodate events like retreats or wedding, a stay on Carolina Beach can double as a vacation and big event for the whole family!