Be Adventurous: Best Activities to Get your Blood Pumping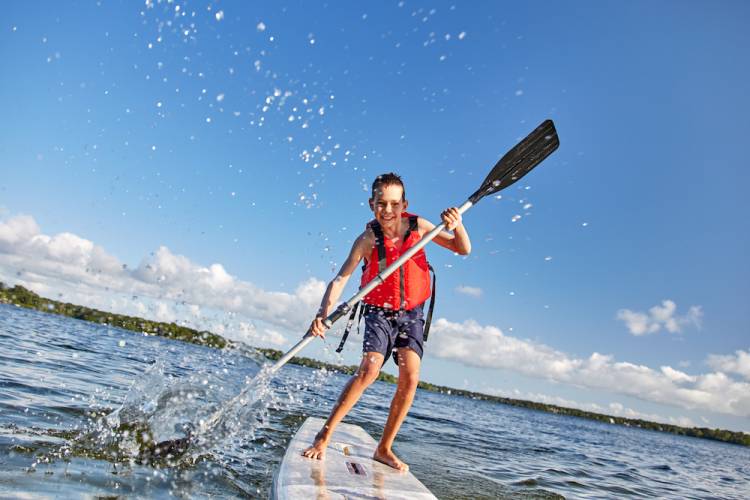 Take your North Carolina vacation to the next level. Sure, you could have a basic beach vacation, but if you would like to take a break from laying on the beach. Take a chance and try something new! Get your adrenaline pumping with any of the following activities:
Surf School
Being on the ocean's coast provides you with the best opportunity to get out on the ocean to surf some waves. Don't know how? That's perfectly okay as Carolina School of Surf has you covered. They have a surf camp that is perfect for beginners and intermediate students. They gather every morning from 9 am to 11 am, Monday through Thursday. Not only will you learn how to surf but you will also learn about ocean safety, coastal ecosystems, and surf culture. Throughout the week you will participate in surf-related activities.
Camps are evenly ratioed with a 3:1 guide of 3 surfers to 1 instructor. This is a 4-day adventure so be sure to plan if you would like to learn how to surf. The school will bring the surfboards, but they do ask you to bring your own towel, water bottle, rash guard, and sunscreen.
Fishing Charter
We know fishing has a reputation for being somewhat of a relaxing sport, but ocean fishing is a bit of a different story. There is a large variety of fish to catch in the ocean of varying sizes. There are multiple fishing charters available for you and your family to book. No matter what company you book with, you are going to be in good hands.
All the fishing charters in Ocean Isle Beach offer similar packages. The greatest difference between them is the boats, time options, and the crew. Each of these charter companies has fishing equipment for you to use. As a bonus, you may even get to see a dolphin while you are out at sea.
Ziplining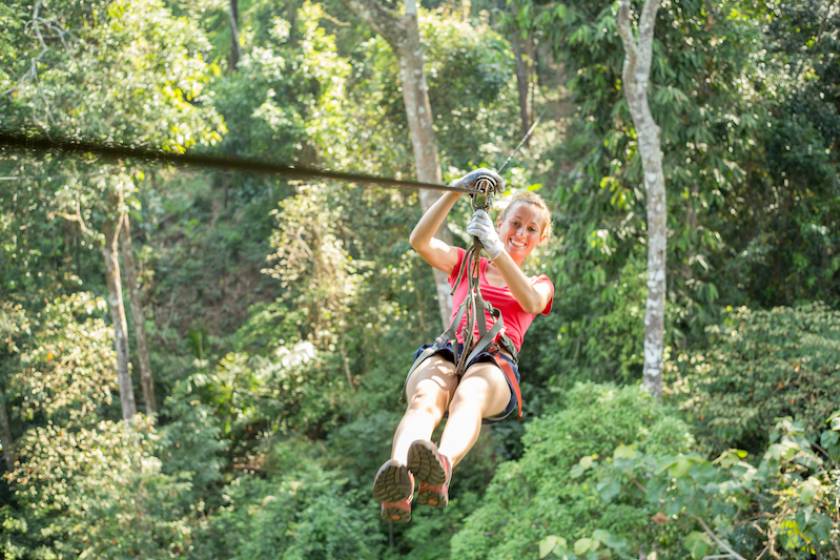 At the Swamp Park in Ocean Isle Beach, there is no shortage of things to do that can get your adrenaline pumping. Their Zipline Tours are perfect for an adventure in the trees. They have two tours available for you to go on. The first one is the Cypress Canopy Zip Line Tour is a 2 – 2.5 tour that includes 10 zipline stations, 3 bridges, and over 1.25 miles of cable. While you are zipping through the sky you get to enjoy a birds-eye view of all the critters below. You may get to see deer, turkeys, raccoons, owls, and wild boars.
Their second tour is not for the faint of heart. The Coastal Chaos Zip Line is over 1800 feet of madness. This is a shorter tour that only takes about 45 minutes to complete because this ride is so fast. This is a 3 zipline circuit and you will not have to worry about handbraking as they have a system to do that for you. If you are a first-time zip-liner, we don't recommend this chaotic tour.
Watersports
Make your way out to the Intracoastal waterway to kayak or use a SUP. What is SUP you ask? SUP stands for Stand-Up Paddleboard. This activity is the perfect way to get out on the water for an adventure and to try something new while getting a full-body workout in. SUP takes an intense amount of balance to stay up. So, don't be discouraged if you end up falling off as sometimes it is inevitable.
If you aren't looking for that full-body workout that the SUP requires, kayaking is always an amazing time as well. This does take an intense amount of upper body strength but if you go with a partner, it won't be so bad. Both watersports do require special equipment to participate in but don't worry, we've got you covered. Salty's Surf Shop has everything you need to help make your watersports adventure happen.
Boat Rentals
Take to the seas on a boat. Ocean Isle Boat Rentals offer a variety of boats available for you to rent. They only have cruising boats available like pontoon boats. Each boat has its limits on speed, averaging about 10-20 mph. No matter which boat you choose, each of these boats is proven to give you an amazing time.
Depending on the boat that you would like to rent, it may require you to have a dock. Be cautious when you are deciding what boat to rent.
Try a new Restaurant or Dish
There are so many delicious restaurants in Ocean Isle Beach and Carolina Beach. Each one is unique. A new restaurant you can try is Ocean Isle Fishing Company Restaurant. This restaurant provides the freshest fish possible. They have their own boats sail out and catch the fish that will end up on your plate. They have everything from Coconut Shrimp to oysters, to lobster, to crab cakes to sushi. Don't worry, if you don't want to try something new or if you have an allergy to seafood, they have a few land options as well.
A restaurant in Carolina Beach you can try is Ida Thai Cuisine. This restaurant offers authentic Thai cuisine to the area. They offer everything from fried rice to noodles to curries. If you would like to go the extra mile in your adventure, try one of the spicy dishes.
Book your Vacation Rental Today! 
Our Ocean Isle Beach and Carolina Beach rentals are ready to welcome you on your next adventure.  Book today with us to be one step closer to your next vacation.