5 Super Creative Groomsmen Gifts For Your Beach Wedding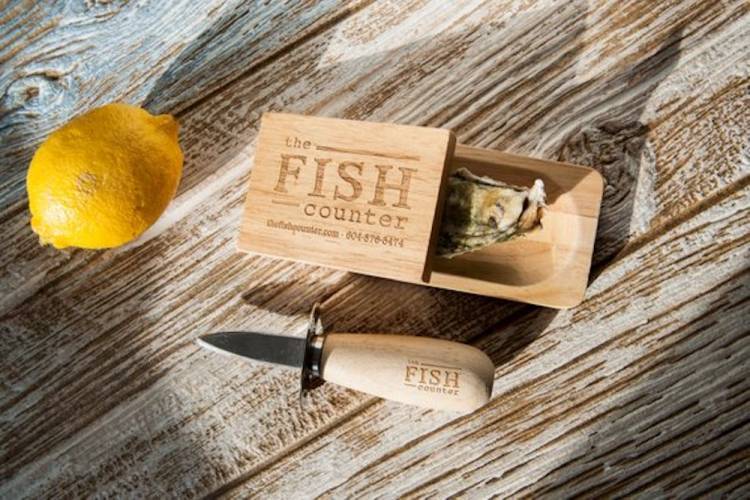 The guys, the bros, the lads, the squad, the groomsmen.
More than just cute bearded faces in suave tuxedos or classic island linens, these are the men that have vowed to back you and your partner up at the bachelor party, at the ceremony itself, and everywhere else the festivities take place. It's easy to let a little too loose at a beach wedding, so if they do it all with style and grace, they deserve your unending thanks.
Because actions always, always speak louder than words, we know that gifts are the best way to show the groomsmen your appreciation. With that said, we've compiled our favorite groomsmen gifts for beach weddings right here.
Customized "Pop & Stand" Coolers
With any luck, you've picked groomsmen who know how to bring a good time anywhere. Grace them with these coolers to really show your faith in their ability to party: the "Pop & Stand" coolers are extremely portable and extremely amazing in that they also turn into seats. Throw the names or initials of your groomsmen on each one and you've got yourself a memorable, convenient bag of anytime-celebration.
Custom Engraved Oyster Knife and Shucking Block
Seafood and beaches go together like…well, seafood and beaches. Celebrate this auspicious pairing alongside your own and honor your groomsmen with the gift of a matching oyster knife and shucking block. You'll make their culinary endeavors easier and maybe they'll invite you over for future seafood extravaganzas. Lucky you!
BBQ Grilling Set with Personalized Bamboo Case
Not too many people know this, but the beach has another beau: barbecue. If there's anything more satisfying than firing up burgers or chicken on the grill while watching the sun drop over the ocean, we can't think of it. So, really, why not thank the groomsmen for a job well done with a grill set? It's an entire summer culinary experience in a personalized bamboo case—a fitting way to acknowledge them for providing you with the best experience of your life. 
Cartoon Caricatures
So your groomsmen have everything they need. What a bummer…except not, because now you get to give them something really cool. We suggest a group caricature of all of them (with a tropical theme, of course) to celebrate your beach wedding. Caricatures are a hilarious, unique way to immortalize the time your groomsmen had a single, very important mission: getting you married and through the wedding in one piece.
Do Good Travel Hammock
When the wedding's over, everyone's going to need to relax their minds, hearts, and about seven different muscle groups. Help your groomsmen out and provide them with these hammocks for maximum and easy repose there on the beach. Even better? By purchasing these hammocks, you help support sustainable employment for the rural Thai women who make them. Good for you!
Your groomsmen will remember these creative gifts for life!
Food, art, relaxation—see how easy it is to thank your groomsmen and still keep a beach wedding theme? You deserve the best; they'll give you the best; and now you can make sure they receive the best token of your appreciation, too.
We have the perfect location for you to give your groomsmen their gifts. Contact us for rates and availability!